Desi was my third foster he came to the rescue from a shelter, he had been dumped their after two years of being kept in a cage and never let out. Two years with a family that had adopted him from the same shelter.
The first day we let him run around...he didn't run around. Desi went into the kitchen and hid in a small kitchen shelf. My husband held him and whispered to him that it was ok. After we put him in his pen. We talked it over and decided that we would give him a day or two to settle in. So other than food and water we didn't bother him.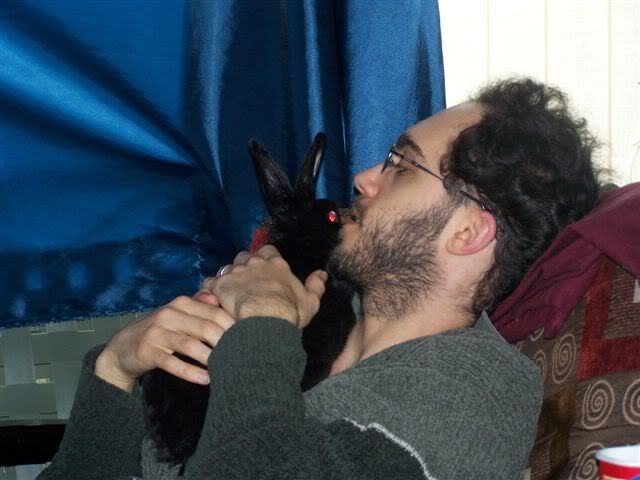 After a few days I expanded the pen. At first Desi was alittle scared but a few hours later he was exploring it. Two days passed and I opened the door and just laid there. Desi would come close and than dart away.
Few days of that before I was able to pet Desi from that we moved on to playing! I would stand toilet paper rolls, and he picked them up lossing them.
Eventually I was able to let him out and he became a binky king. He would explore all over, it was like a switch went off in his head letting him know it was ok to be free.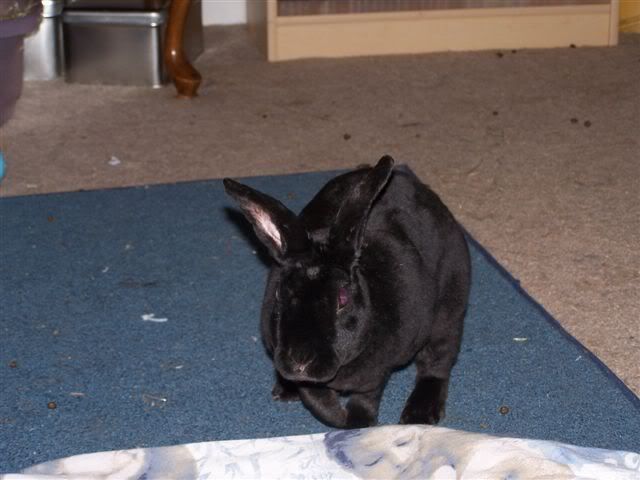 By the time Desi was adopted he was a bouncy demanding rabbit. If you didn't pay attention to him when he wanted he would start thumping his feet and tossing his stuff.
Desi is now in a wonderful home were he is loved very much and considered one of the family.